If Casino Nova Scotia Sydney and its sister casino in Halifax are not enough, then keep reading because we listed a few other gambling options in NS, Canada. We also considered all players who can't visit a Nova Scotia casino and added a few online casinos opened for Canadians. At the end of the article, you can find a "frequently asked questions" section where we answered several popular questions.
Casino Nova Scotia
When wondering which casino in Nova Scotia you should visit, there are two alternatives in Sydney and Halifax, Nova Scotia, Canada. Both land-based locations are under the name "Casino Nova Scotia" and have the following contact information and details:
✨ Casino
Casino Nova Scotia Halifax
😎 Owner
Great Canadian Gaming Corporation
📅 Established
1995
🗺️ Locations
Halifax and Sydney, Nova Scotia, Canada
📨 Email
[email protected]
☎️ Phone
+1 902-425-7777
💻 Website
www.casinonovascotia.com
🎰 Games
Slots, Table Games, Poker Room, VIP Room
🥩 Food & Drinks
Restaurants, Lounges, Buffets
🎶 Entertainment
Live Shows, Concerts
🚙 Extras
Parking/Valet Parking
You can find more information about the two locations on the casino's website. You should know that they are licensed by the Nova Scotia Provincial Lotteries and Casino Corporation. The legal gambling age is 19 for all gambling games and entertainment in the province of Nova Scotia. With this being said, we will present the Sydney and Halifax casinos separately.
Casino Nova Scotia Halifax
Halifax casino in Nova Scotia is next to the water, so players can enjoy beautiful scenery besides gaming. The nearest hotel is Halifax Marriot Harbourfront, with many entertainment locations and restaurants. The Halifax Citadel National Historic Site is a walking distance away. There are various transportations to and from the casino (metro, ferry, bus), and players can use their cars.
Casino Nova Scotia Halifax's Gaming Floor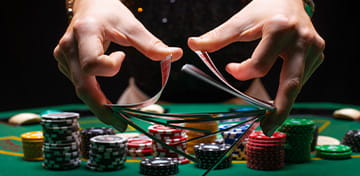 CNS Halifax (Casino Nova Scotia Halifax) is a good place to try the games you liked at the best online casinos in Canada. The experience of entering a real brick-and-mortar casino is unforgettable, especially when the gaming floor is 35,000 square feet.
Here are some of the games you can play at Nova Scotia Casino of Halifax:
🎰 CNS Halifax Slots & Video Poker: 500+ slot machines, electronic gaming machines, and video poker games
♠️ CNS Halifax Table Games: blackjack, Blackjack Switch, Blackjack w Kings Bounty, roulette, Let it Ride Bonus Poker, Mississippi Stud, Craps, Three Card Bonus Bet, Ultimate Texas Hold'em Poker, and more
🃏 CNS Halifax 8-Table Poker Room: Omaha Pot Limit and Texas Hold 'em No Limit
💎 CNS Halifax VIP Salon: Single Zero Roulette
💰 CNS Halifax High Limit Table Games: blackjack, roulette, Ultimate Texas Hold 'em Poker, and EZ Baccarat
The slot machine tournaments are popular, which is why the casino has them all the time. The Casino Nova Scotia poker room is where players can join Texas Hold 'em No Limit Tournaments and enjoy the standard games daily (from noon until 2АМ or 4АМ on weekends). Canadian fans of the top online live dealer games will be happy to know that the table games and high-limit table games can be played daily.
Nova Scotia Casino Bonuses
Part of the unforgettable Casino Nova Scotia entertainment is getting a bonus or extra prize besides the wins from the games. The operator has different offers and promotions all visitors can take advantage of. Here are some of the bonuses we came across at the time of writing this review:
🌻 Crazy Cashino Super Spin is a special seasonal bonus available 6pm-10pm every Thursday in July 2022, where players can win $5-$1000
👵 Club 55+ (Tuesdays 11am-4pm): all players over the age of 55 get special promotions, $55 for the casino, and Club 55+ Breakfast Special
💯 100 points from Player's Club Card, which can be exchanged for gifts
Some promotions are seasonal or tied to Casino Nova Scotia events, so even if you miss one of them, you can still get the next interesting offer. Just like the players at the best Canadian online roulette sites, the gamblers in these establishments are also used to getting perks and extras. The brick-and-mortar casinos also have different gifts for their visitors, and great gaming locations like Halifax Casino Nova Scotia always update their promotions.
Food & Drinks at Halifax's Casino Nova Scotia
One essential part of the complete gambling experience is grabbing a bite to eat in between the sessions. If you are wondering if there is a Casino Nova Scotia restaurant, then we are happy to tell you that there is more than one place to have a nice meal.
This fantastic destination offers a great variety of excellent cuisine choices. Players who need a couple of hours away from the gambling tables and the slots can choose between the following restaurants:
🍜 May Garden Chinese Restaurant
🍸 3 Sixty Lounge
🍖 Baron of Beef Buffet (Saturday 5pm-10pm)
🥩 Texas BBQ Buffet (Saturday 5pm-10pm)
✨ Big Vegas Buffet (Thursday 5pm-9pm)
The Club 55+ Breakfast Special is part of the Club 55+ bonus, allowing players over the age of 55 to get delicious meals on Tuesdays. But that is not all; just like the best casinos in Quebec, Canada, the operator can offer space and entertainment for celebrations and business events.
The Casino Nova Scotia Schooner Room is large enough for receptions, and its stage is perfect for live shows like tribute concerts to Buddy Holly, BeeGees, ABBA, and more.
Casino Nova Scotia in Sydney, Canada
The casino in Sydney, Nova Scotia, is where gamblers can experience the thrill of brick-and-mortar casino gambling. During the last years, many players decided to try the best online casinos in Nova Scotia, CA, and now they want a good place to get a real casino experience. The Casino Nova Scotia in Sydney is a great place for that.
Casino Nova Scotia Sydney's Gaming Floor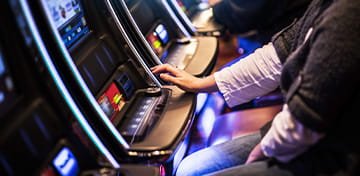 The best online slots sites for Canadian players may have hundreds of slots, but they can't give the excitement of sitting inside a real casino. Seeing other players and hearing the dozens of melodies and winning jingles of the slot machines is why many people constantly return to the Casino Nova Scotia Sydney (CNS Sydney).
There is non-stop gaming from Monday to Sunday, and players are welcome to choose from:
🎰 CNS Sydney Slots & Video Poker: 270+ slots, video poker, and electronic table games with wide bets per spin range of $0.01 – $25.
♠️ CNS Sydney Table Games: popular variations of blackjack and roulette, alongside poker games like Let-It-Ride Poker and Ultimate Texas Hold'em
🃏 CNS Sydney Poker Room: play Texas Hold'em No Limit on 8 tables
The slots are open 24/7, and players can join the scheduled tournaments when not playing their favourite slots. The table games and poker of Sydney's Nova Scotia Casino are closed on Monday and Tuesday, so plan your visits accordingly. There is no special casino etiquette, but make sure you are in decent clothes, at legal age, and don't cause trouble.
Casino Nova Scotia Promotions
Just like in the sister casino in Halifax, Casino Nova Scotia Sydney has great promotions. Players can try the standard casino offers and perks or try the seasonal and special bonuses. Here is what the casino's bonuses and prizes calendar offers at the moment of writing this article:
🏖️ Spin into Summer seasonal bonus (Thursdays)
👵 Club 55+ (Tuesdays)
🆓 Weekly Free Play Reward (Sunday – Wednesday)
🎁 Gift Day (Fridays 4pm-9pm)
💵 Cash Climb (Saturdays 4pm-9pm)
👑 Player's Club Card Gifts
Once again, the Club 55+ promotion goes along with a breakfast promo, which we will mention in the article's next section. Read on and if you have a chance to visit Sydney's Casino Nova Scotia, make sure to check the current offers.
Food & Drinks at Casino Nova Scotia in Sydney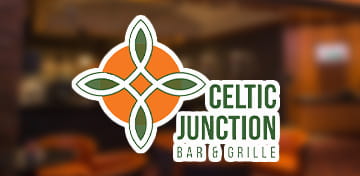 As previously mentioned, fine dining is a must for every gambling experience to be unforgettable. The Casino Nova Scotia lobster is one of the sea foods you may want to try. The food is always fresh and tasty at the Celtic Junction Bar & Grill.
This is where players can take a break from gaming and enjoy different daily specials. The menu is constantly updated, so there might be a nice surprise when you go there. Here is part of the present-day menu:
🦃 All Day Turkey Dinner (Sundays 11am-9pm)
🦞 Fisherman's Platter (Fridays 5pm-9pm)
🍗 Friday Chicken & Ribs (Friday 5pm-9pm)
Every Tuesday, players over 55 years old can take advantage of the Club 55+ Breakfast Special on their way to get the Club 55+ casino bonus. The gambling statistics in Canada has no information if players with full bellies are luckier, but there is no doubt that they are happier. Next time when you visit Casino Nova Scotia buffet, don't miss to try the freshly cooked meals and see if your gaming will be better.
More Land-Based Gambling Locations in Nova Scotia
Those of you who have been in Toronto, Ontario, know that the top brick-and-mortar casinos in Toronto have serious competition. Things are completely different in Nova Scotia province. The Halifax and Sydney branches of Casino Nova Scotia are the licenced casinos, but there are also other land-based gambling locations players often visit.
Horse Races in Nova Scotia, Canada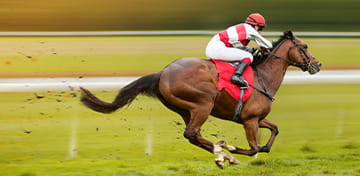 The horse races are popular worldwide, so there is no wonder that Canada also has great racetracks. If you are also a fan of the noble and beautiful horses, visit Red Shores Casino & Racetrack Charlottetown, Red Shores at Summerside, Truro Raceway, Northside Downs, or Inverness Raceway.
There, gamblers place bets on their favourite animal and can even play electronic gaming machines like the Canadian slots.
Car & Motorcycle Races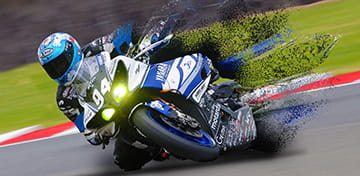 When the action in the casino in Nova Scotia gets still, some players move to the car and motorcycle racetracks. Atlantic Motorsport Park, NS Valley Raceway, Riverside International Speedway, Greenfield Dragway, and Scotia Speedworld are open for everyone who likes high speed and adrenaline. Locals and visitors can watch the Moosehead Grand Prix, eNASCAR Championship, and Smith Family Racing.
Lottery and Bingo in Nova Scotia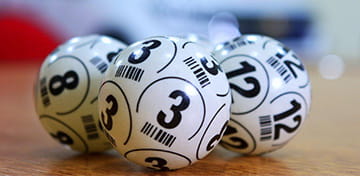 The one thing a Nova Scotia casino can't give is a lotto win, but that is why there are more than enough kiosks and stores where you can buy a lottery ticket. The biggest lottery wins in Canada show us that anyone could be a winner, so many players from this province play regularly.
Players who prefer games of chance where the result comes immediately enter the bingo rooms.
Nova Scotia, CA's bingo locations are Dartmouth Sportsplex Super Bingo, Halifax Forum Super Bingo, Sackville LDRA Bingo, Farrell Hall Bingo, Bridgewater Legion Bingo, and more.
Nova Scotia's Top Online Casinos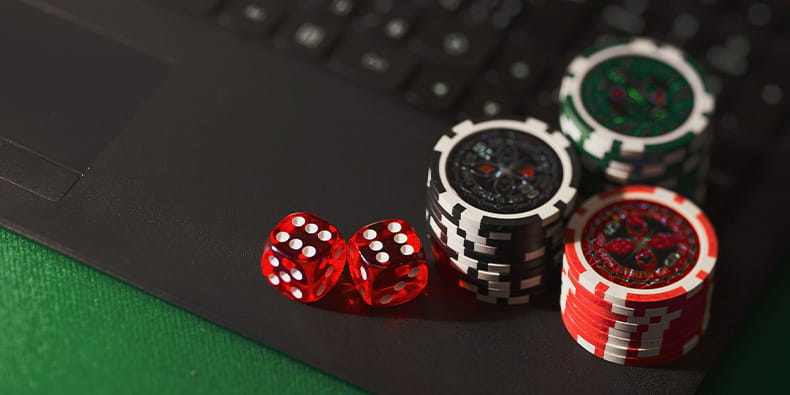 Casino Nova Scotia has no online version, but this may change soon. For all fans of online gambling in this province, we selected a few operators licensed and regulated according to the Canadian online gambling laws. Those are five of the many online gambling options Canadian players can find on our website. Check them out and choose the Nova Scotia online casino you like:
We constantly expand the list with legit operators because every year there are more new online casino sites in Canada. Each has a unique design and delivers an unforgettable gambling experience to all gamblers who can't visit a land-based casino. We hope that soon we will be able to add an online platform of Casino Nova Scotia to the list of recommended online casinos for Canadian players.
Casino Nova Scotia Popular Questions
Casino Nova Scotia offers amazing gambling entertainment in Halifax and Sydney. We listed all the great qualities of those brick-and-mortar gambling locations, and now we will answer the most interesting and popular questions about the casino.
*️⃣ When is Casino Nova Scotia reopening?
The great news is that both Casino Nova Scotia in Halifax and Sydney are open. Canadian players can enjoy slot machines, video poker, popular table games, an 8-table poker room, high-stakes table games, and a VIP room. There are also different promotions and gifts. Hungry visitors can visit the restaurants, buffets, and launches.
*️⃣ Does Casino Nova Scotia have a competition?
The Nova Scotia casino establishment in Halifax and Sydney are the only licensed land-based Nova Scotia casinos. They offer a vast range of gambling and wagering games to all players of legal age. NS also has other gambling locations like horse racetracks, bingo rooms, car and motorcycle speedways, sports betting, and many lottery kiosks.
*️⃣ Can I play online in Casino Nova Scotia?
Unfortunately, at this moment, Sydney and Halifax casinos in Nova Scotia don't have online versions. That is why some remote alternatives could be found among the top online casinos in Nova Scotia. Each of the recommended operators is licensed and has an abundance of games, bonuses, and surprises for its players.
*️⃣ How many slots are there at Casino Nova Scotia?
Slot machine players will be happy to hear that there are 500+ slots in the Halifax casino and 270+ slots in the sister casino in Sydney, NS. This is part of the gambling entertainment offered at Casino Nova Scotia Halifax. Canadians can enjoy popular versions of poker, roulette, blackjack, baccarat, and more table games.
*️⃣ Are there table games at Casino Nova Scotia?
There are many table games and poker variations at Casino Nova Scotia Sydney. Players can enjoy blackjack, roulette, baccarat, and poker games here. Like in the Halifax casino, there are many slots, video poker, and other games. There are also great bonuses and tasty food.
*️⃣ Does Casino Nova Scotia offer horse race betting?
Casino Nova Scotia does not offer horse races wagering, but there are many great horse racetracks in NS, Canada you can visit. Each of the racetracks holds different competitions, which is why the gaming experience is unique every time. Alongside the races, you may find slots and electronic game machines there.
*️⃣ Can I bet on car races at Casino Nova Scotia?
The law allows a Nova Scotia casino to offer sports betting and car race wagering. Fans of high speed can visit the car and motorcycle racetracks if they wish to hear the engines roar. We recommend to anyone who wishes to place a stake first to check the operator's credibility.
*️⃣ Is there a bingo room at Casino Nova Scotia?
Currently, there is no casino in Nova Scotia with a bingo room. The fans of this game of chance need to visit one of the many bingo halls in Nova Scotia. The lottery and bingo in NS, Canada are very popular and people constantly play. Visiting land-based locations or playing online are the options for all players.